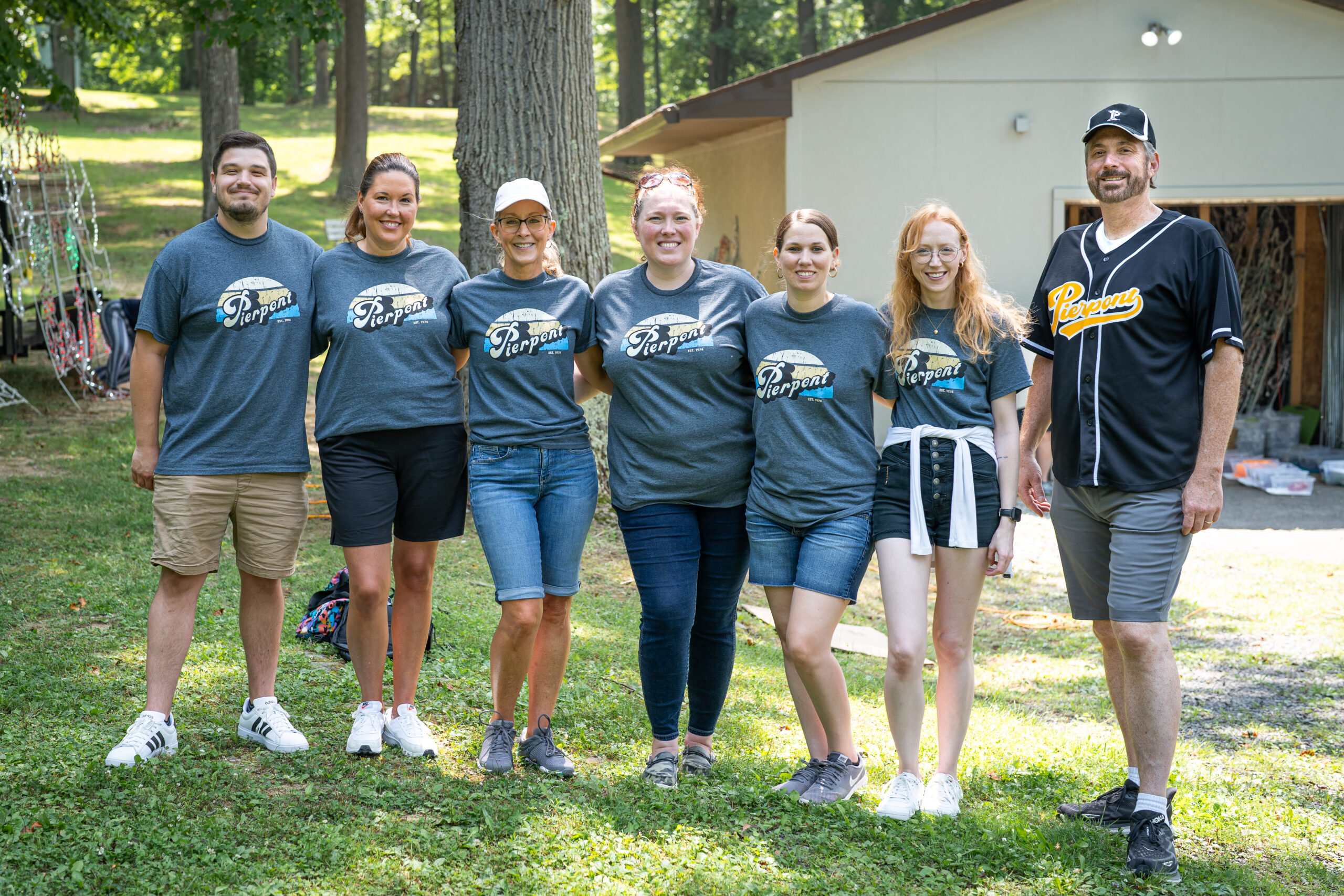 Fairmont, W.Va. – Last week, Pierpont Community & Technical College campus community members joined the Tygart Valley United Way and the Rotary Club of South Fairmont to prepare light displays for the annual Celebration of Lights at Morris Park.
Over the last 16 years, crowds from West Virginia and beyond have joined the holiday fun by taking in unique and festive displays throughout the 1.3-mile course. Beginning with only 20 displays in its first year, the Celebration of Lights has grown to feature 540 light displays, with all ticket sales going directly to benefit the United Way.
"The event has become a holiday tradition for thousands of families throughout our region," said Brett White, chief executive officer of the Tygart Valley United Way. "Every dollar raised goes directly to the annual United Way campaign. Last year, the project raised $65,000 for the community."
Every year, the Celebration of Lights sees over 200 volunteers giving time to the project. Their support is critical to make this fantastic community event a reality.
"The event wouldn't be possible without the hundreds of volunteers that donate thousands of hours to make it happen," said White. "The members of the Rotary Club take the lead with this serving as their largest project of the year. Many United Way volunteers and agency partners give time throughout the various stages, including repairs and preparation, setup and display prep, the open month of the project, and the teardown and clean-up."
Members of the Pierpont campus community wanted to lend a hand to the cause. Staff gathered around various light displays to repair and restring them to have them ready for the winter event.
"This community has given us so much over the years," said Dr. Milan Hayward, president of Pierpont Community & Technical College. "Our team is always thrilled to serve our wonderful community."
"We are so appreciative of Pierpont for spending a day with us," said White. "We are so lucky to have the amazing team at Pierpont, and we are thankful for their generosity."
Hayward closed by saying he hopes others follow Pierpont's footsteps and volunteer to help these organizations.
"Pierpont is a leader in the community, and we want to lead by example. We hope that volunteering for this incredible community event will inspire others to do the same."
For more information on Pierpont Community & Technical College, visit pierpont.edu. For additional information on this year's Celebration of Lights, visit celebrationoflightswv.com.