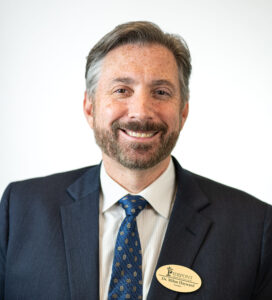 Welcome to Pierpont Community & Technical College! Our mission is to provide you with an accessible, responsive, and comprehensive education that works. Pierpont is North Central West Virginia's leader in providing high-quality community, career, and workforce training and education. Are you about to graduate from high school and not sure what comes next? Are you a mature adult and not sure where to turn for career or academic advice? No matter your stage of life, Pierpont faculty and staff can help you understand your options and achieve your goals.
Opportunity awaits at Pierpont. Whether you need accelerated and affordable career training to gain new skills and prepare for employment, are interested in a hands-on, flexible, and affordable degree program close to home, or state-of-the-art corporate training for your team, we'll take good care of you. Select courses within programs and fields such as Aviation Maintenance, Culinary Arts, and Welding. Select classes offered during the daytime, evening, and weekends. Our advisors can help you understand your options and achieve your goals.
We love to celebrate our students at Pierpont. Our graduates move forward with new in-demand skills, industry recognized credentials, and college awards such as a one-year (C.A.S.) certificate, or a two-year (A.A. or A.A.S.) degree. Come prepared to learn, grow, make new friends, and get to work. Pierpont training and education that works means you are better prepared for a J.O.B.! With three campuses in North Central WV plus online learning, Pierpont is conveniently located near you. Ready to get started? Please call 304-367-4907 or email recruit@pierpont.edu today!
Yours in Service-
Milan S. Hayward, PhD