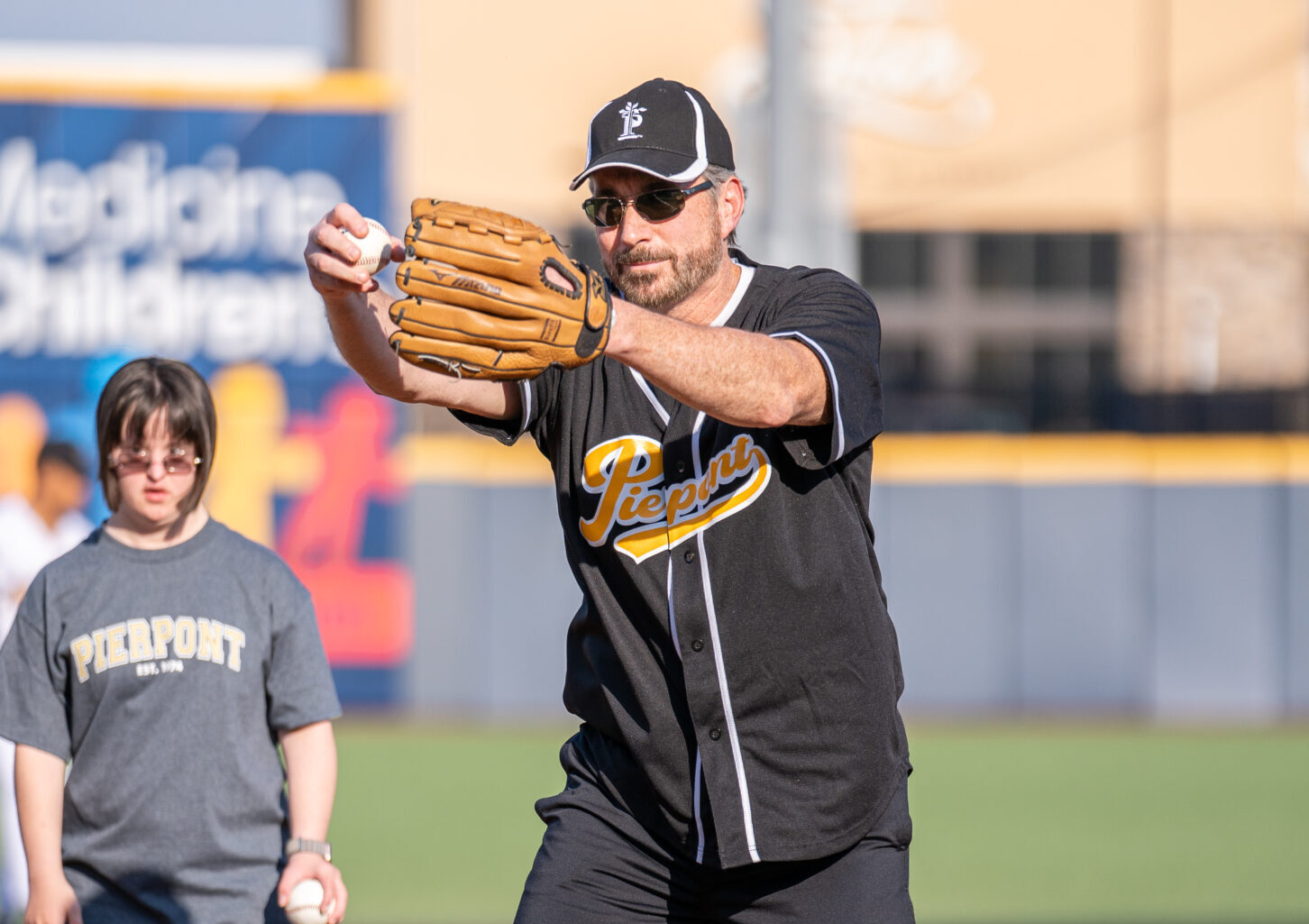 Fairmont, W.Va. – Pierpont Community & Technical College, in partnership with the West Virginia Black Bears baseball team, hosted a "Night at the Ballpark" event for the game against the State College Spikes.
During the event, Pierpont provided complimentary tickets and reserved seating to more than 70 members of the Pierpont campus community, including Pierpont alums, faculty, staff, and current and prospective students.
"This was a great way to show our community what Pierpont is all about," said Dr. Milan Hayward, president of Pierpont Community & Technical College. "Our Pierpont team wanted an event we could enjoy with our community, and I believe we knocked it out of the park."
Before the game, Hayward threw out the ceremonial first pitch to Black Bears catcher Harold Torres while several Pierpont students, alumni, and staff members joined him on the field. Pierpont food service management student Jarrett Neville sang the national anthem.
"Being joined by a handful of students and staff members on the field for the pregame ceremony was an honor," said Hayward. "Standing out there with Jarrett as he sang the national anthem and having Pierpont family on the mound is a moment I will cherish."
Pierpont gave away promotional items, including t-shirts, game-exclusive stickers, and flags throughout the game. Monty the Lion, the Pierpont mascot, took pictures with local fans, and handed out small stuffed lions to children.
"Our goal was to make this night all about Pierpont and showcase what it means to the community," said Matt Turner, director of marketing and communications at Pierpont. "Walking around the concourse and seeing fans waiving their Pierpont flags and wearing Pierpont t-shirts was remarkable."
"This fall, Pierpont plans to host a variety of local events for our community members, employees, and students," said Turner. "Make sure to follow us on all social media platforms for event updates and announcements."
For additional information about Pierpont Community & Technical College, visit pierpont.edu.
To view more pictures from the night, CLICK HERE.