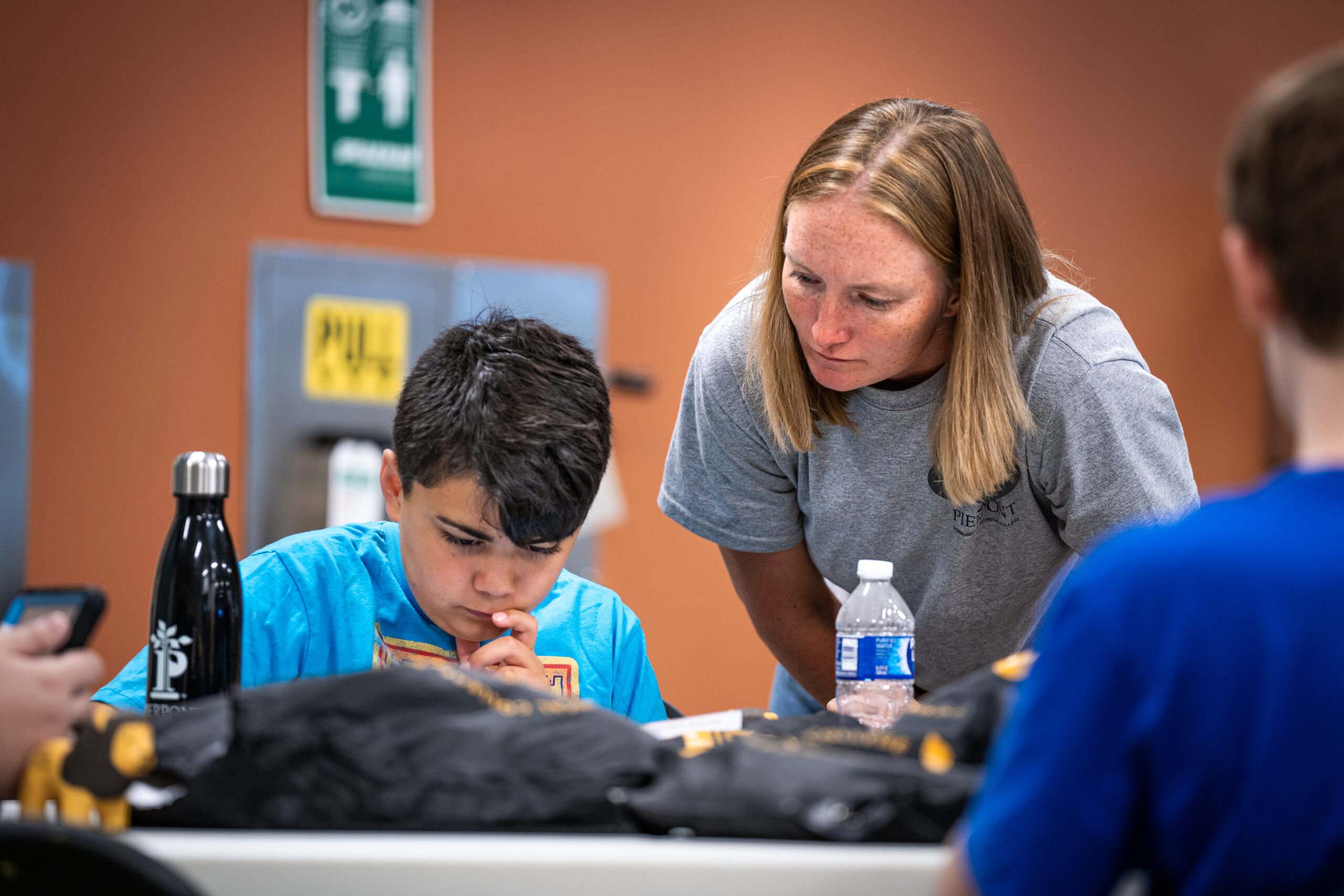 Fairmont, W.Va. – Last week, Pierpont Community & Technical College hosted its annual Maker Camp, the five-day summer camp designed to introduce local students to the world of STEAM (Science, Technology, Engineering, Arts, and Mathematics) and entrepreneurship.
Students between the ages of 12 and 16 embarked on various projects, including 3-D printing, field trips to local businesses, and creating a model of the human hand, which all led to the final task of creating, programming, and designing Lego robots.
"We wanted our students to learn that robotics is becoming more prevalent in many careers, and they can be fun to work with," said Glenna Pirner, director of the Maker Camp. "The idea was to familiarize students with the basic concepts of robotics and what careers utilize them in North Central West Virginia."
To get an idea of the career opportunities in STEAM, the students took a field trip to local businesses, including Stockmeier Urethane and Aurora Flight Sciences. Students got to see how raw materials come in, quality assurance testing, a research and development lab, and robots drilling holes for pieces of an airplane.
On the final day of camp, students showed off their hard work at a completion ceremony attended by friends and family. Students were given awards for their creativity, determination, and perseverance while doing demonstrations of their robots and 3-D designs.
The first project was to create a robot that could use Scratch coding to follow a tape maze with multiple bends and turns. The students utilized many calculation methods to "teach" the robots where and when to turn to complete the maze. Some groups coded the robots to turn based on distance, while others on angles. The final group, awarded "Best Creativity," programmed its robot to follow the specific color of the maze to reach the end.
The students' final project was to build custom Lego robots that could be programmed using coding and motors. Groups created a fan powered by self-designed engines, a claw arm that works remotely, a dinosaur, and a tank that climbs objects via a tread system.
"Students were given freedom in form and function of their final project design," said Pirner. "We wanted our students to think outside the box, and pretty much everyone had to troubleshoot their robots in one way or another, which meant coming up with different ways to reach their goal. For instance, the team that built the fan had to think about the gear sizes and how to stabilize a top-heavy design."
To close the week, Pirner gave students their certificates of completion and complemented each student for their hard work and dedication, stating, "You are the best group of students I have ever worked with."
For more information on Pierpont Community & Technical College, visit pierpont.edu.
To see all images, CLICK HERE.