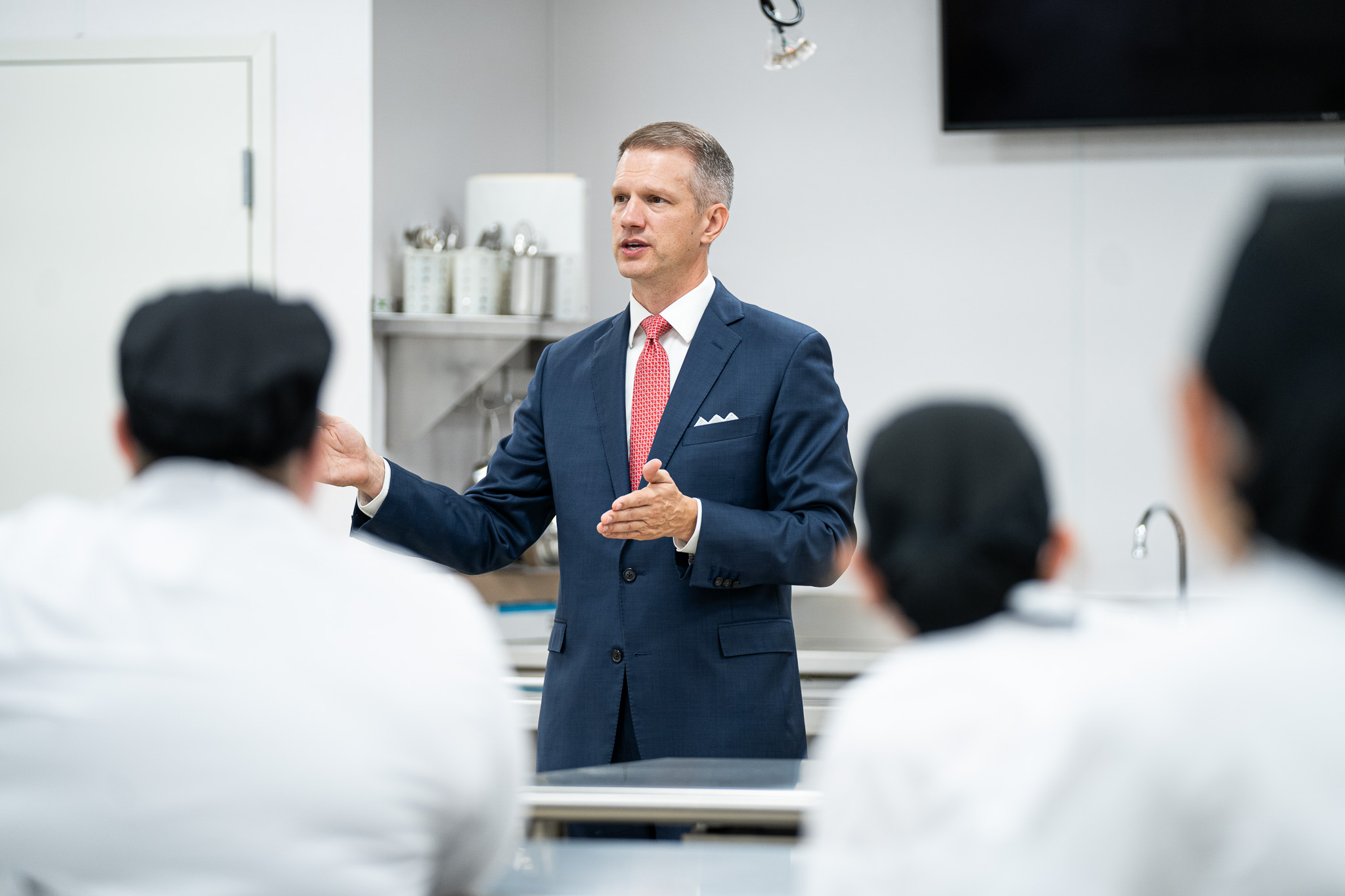 Fairmont, W.Va. – On Thursday, Pierpont Community & Technical College hosted West Virginia State Treasurer Riley Moore to discuss the Jumpstart Savings Program. Treasurer Moore met with students in the Food Service Management (FOSM) programs at the Pierpont Culinary Academy and Advanced Welding students at the Advanced Technology Center.
According to the Jumpstart Savings website, the program "is a state-administered career savings account designed specifically for current and future members of the skilled workforce in West Virginia. Whether you're looking to grow your business or just getting ready to go out on your own, the Jumpstart Savings Program serves West Virginia trade professionals throughout every stage of their careers."
"What this program does is it allows you to save money for after you graduate from a program like [FOSM and Advanced Welding]," said Moore. "Why would you want to save money? For me and many other people who went into trades, vocations, and careers like yours, the expense is not so much going to school, but sometimes it's after school. This program allows you to save dollars, tax-free, to be able to purchase tools, licenses, certifications, and most importantly, new business start-up costs."
Moore also discussed the "Building a Skilled Workforce" sweepstakes for legal West Virginia residents over 18 years of age who are currently enrolled in or graduated from various avenues, including community and technical school and advanced career education programs. Upon completion of the sweepstakes, up to 20 winners will be selected to receive $2,000, and one grand prize winner will receive $12,000.
To enter, applicants must submit a picture of themselves and explain why they are a proud West Virginia tradesperson.
For more information on Pierpont and its programs, visit pierpont.edu.
To view additional information about the program and rules to enter the sweepstakes visit wvjumpstart.com.