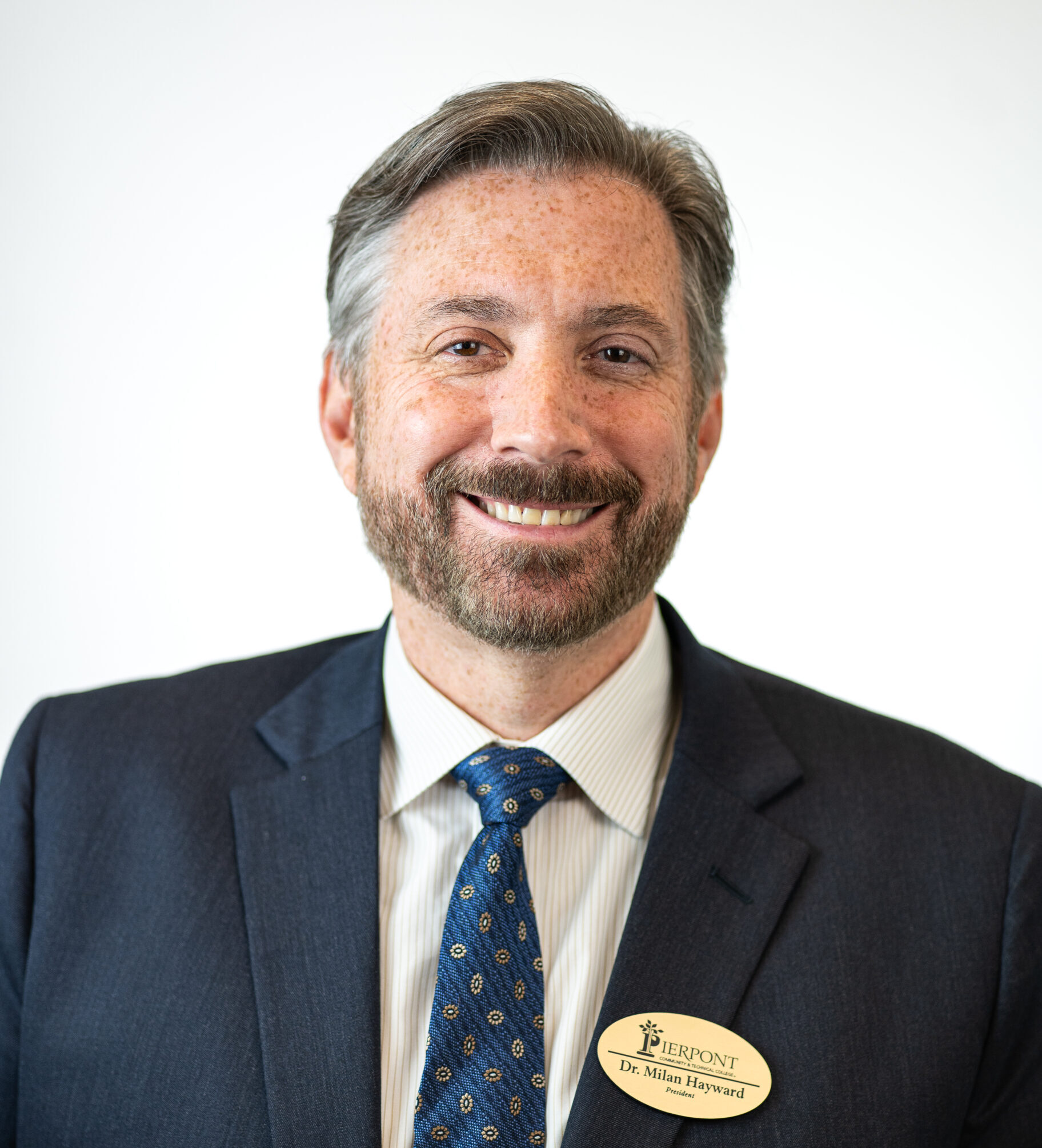 Fairmont, W.Va. – During Pierpont Community & Technical College's Board of Governors meeting Tuesday, Dr. Milan S. Hayward shall be appointed as the fourth permanent president of the institution.
"We are thrilled to welcome Dr. Hayward to Pierpont as its new president," said David Hinkle, chair of the Pierpont Board of Governors. "He brings with him a vast amount of experience and expertise that we believe will move Pierpont toward an even brighter future."
Dr. Michael Waide, provost and vice president of academics and student services echoed that sentiment. "Our Pierpont team is excited to welcome President Hayward to Pierpont and our communities. His leadership and vision, grounded in his passion for community college and workforce education within the heart of Appalachia, will lead Pierpont to even greater heights."
Since July 2022, Pierpont has been led by Interim President Dr. Kathleen Nelson, who will end her temporary position after Tuesday's meeting.
"We want to thank Dr. Nelson for everything she has accomplished for our institution," said Hinkle. "Her outstanding leadership and dedication to Pierpont has been an inspiration to us all."
Dr. Hayward comes to Pierpont from Virginia Western Community College, where he served as vice president of the School of Career and Corporate Training from 2016 to 2023. Before that position, Dr. Hayward held positions as a guest scholar at Old Dominion University in Virginia, as executive director of grants and special projects for Northern Virginia Community College and as the director of a seven-college national consortium leading a "Credential to Careers" grant for Northern Virginia CC.
Additional positions at Northern Virginia Community College included those of Special Assistant in Academic Affairs for Career and Technical Education, Dean of Science and Applied Technologies and as the Program Director and Faculty in the Automotive Technology program.

For additional information about Pierpont, visit pierpont.edu.